Business Studies Year 13 revision Day 13 - Digital Technology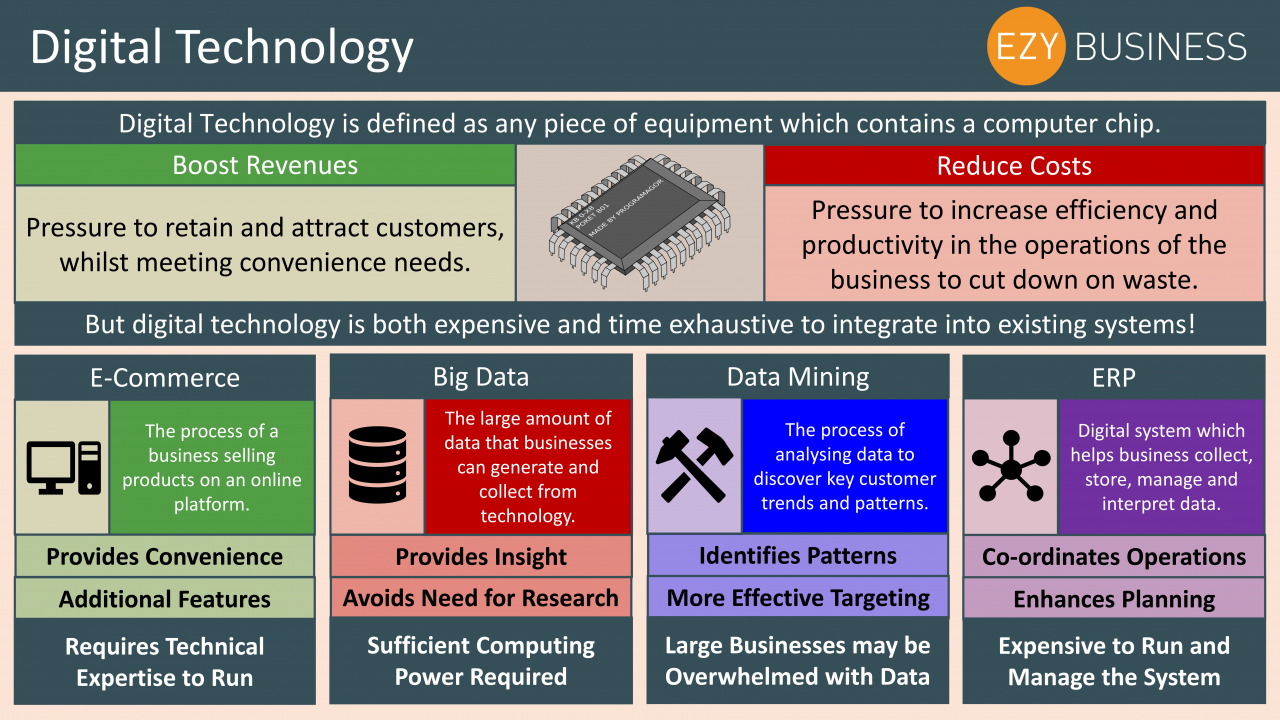 On day 13 of the Year 13 Recap we review the role that digital technology plays in helping businesses develop and become more competitive in the marketplace.

Digital technology might sound like a rather abstract term, but it essentially refers to any piece of equipment that a business uses which contains a computer chip.
The value of using digital technology within a business is that in-house systems can be developed to organise the business's resources more effectively and this helps a business to manage the wider supply chain more efficiently over time.

Here Jack discusses the value of digital technology in a business.
Comments
No comments made yet. Be the first to submit a comment