Business Studies Year 13 revision Day 22 - Statement of comprehensive income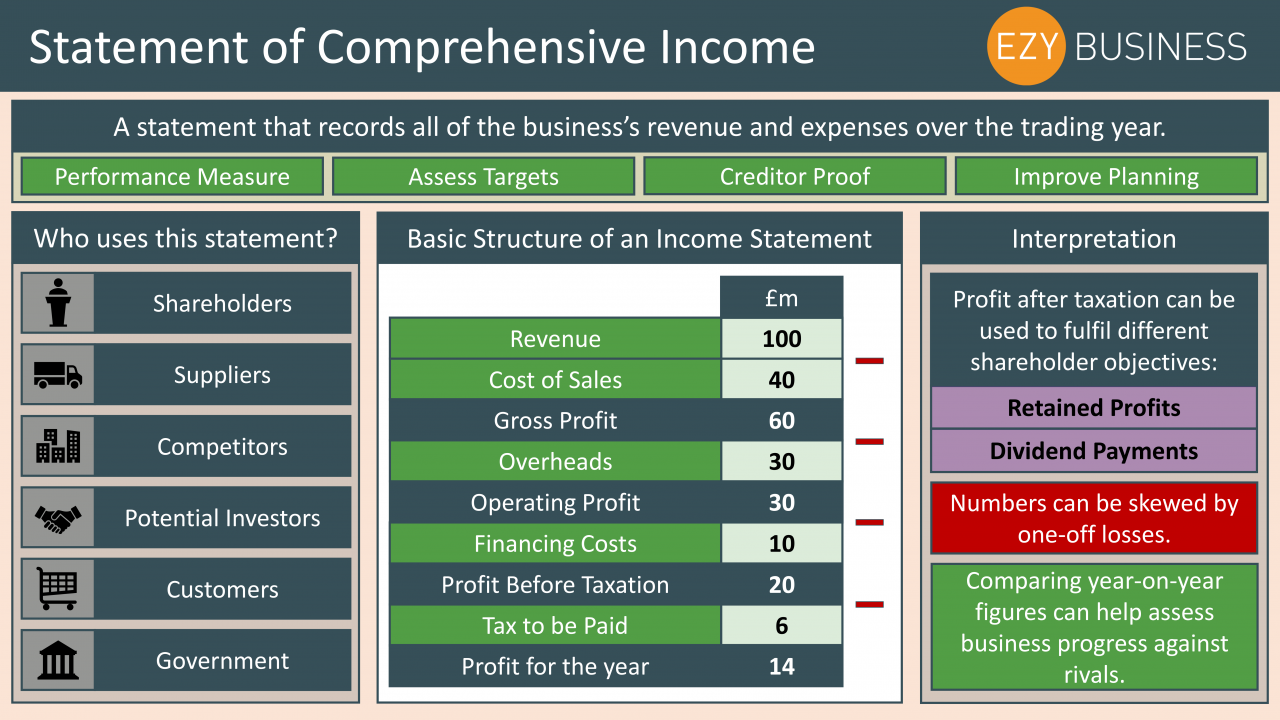 On day 22 of the Year 13 Recap, we review the statement of comprehensive income (income statement) and what stakeholders of the business can learn from looking at it.
The statement of comprehensive income is a financial document that summarises the ins and the outs in relation to a business's cash flow over the course of the trading year.
By summarising the revenue and expenses a business has run up in the last year, important financial metrics such as the gross profit margin, operating profit and profit for the year can be calculated. These year-on-year figures can be compared over time to assess how the business is performing in the marketplace.
Here Jack guides you through the statement of comprehensive income revision slide:
Comments
No comments made yet. Be the first to submit a comment