Business Studies Year 13 revision Day 24 - Liquidity Ratios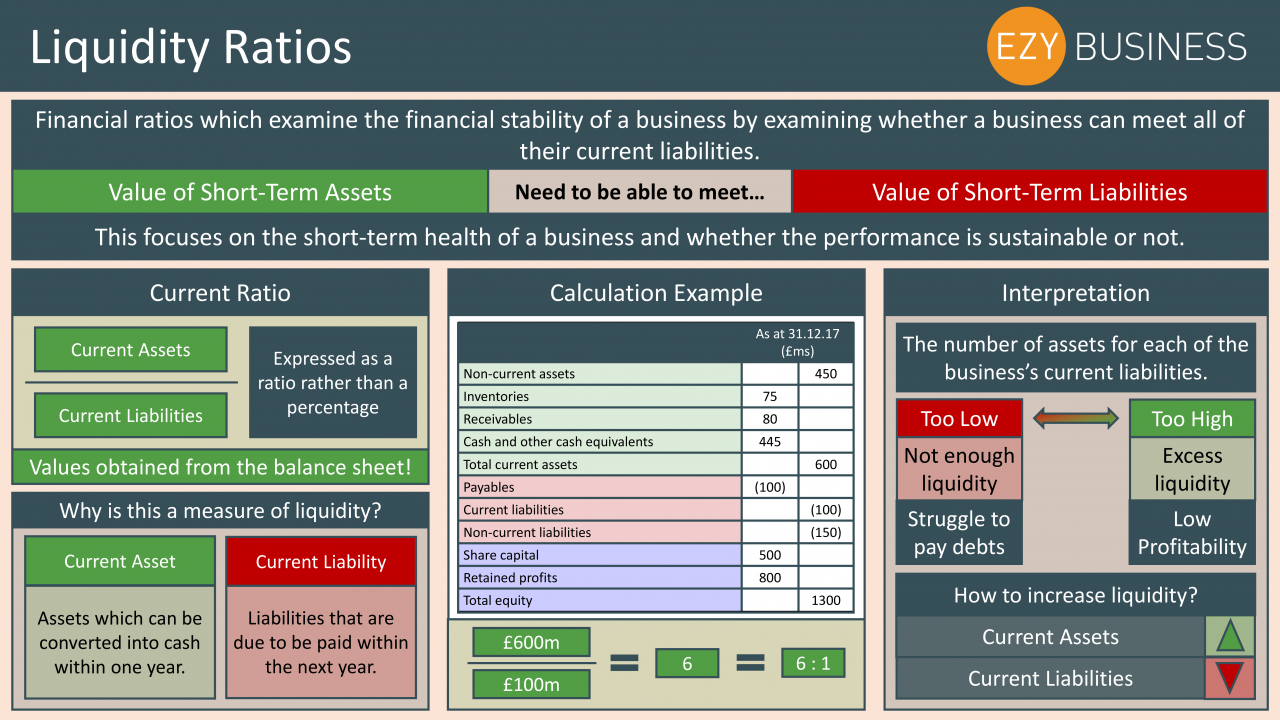 On day 24 of the Year 13 Recap we review liquidity ratios and discuss the pros and cons of these financial ratios.
The statement of financial position for a business summarises what the business owns (assets) and what the business owes (liabilities). The short-term health of a business is determined by how effectively the business can meet its liabilities which are due to be paid over the current trading year.
The ability for a firm to meet these impending liabilities is all determined by the structure of the assets that the business owns. The greater the proportion of current assets (assets that generate a return in the trading year) relative to current liabilities, but like all accounting practices it is key to hold a balanced portfolio of assets and to not hold too much liquidity, otherwise the basic profitability objective will be put in jeopardy.
Here Jacob guides you through the liquidity ratios revision slide:
Comments
No comments made yet. Be the first to submit a comment