The EzyBusiness Weekly 5 - November 23rd 2018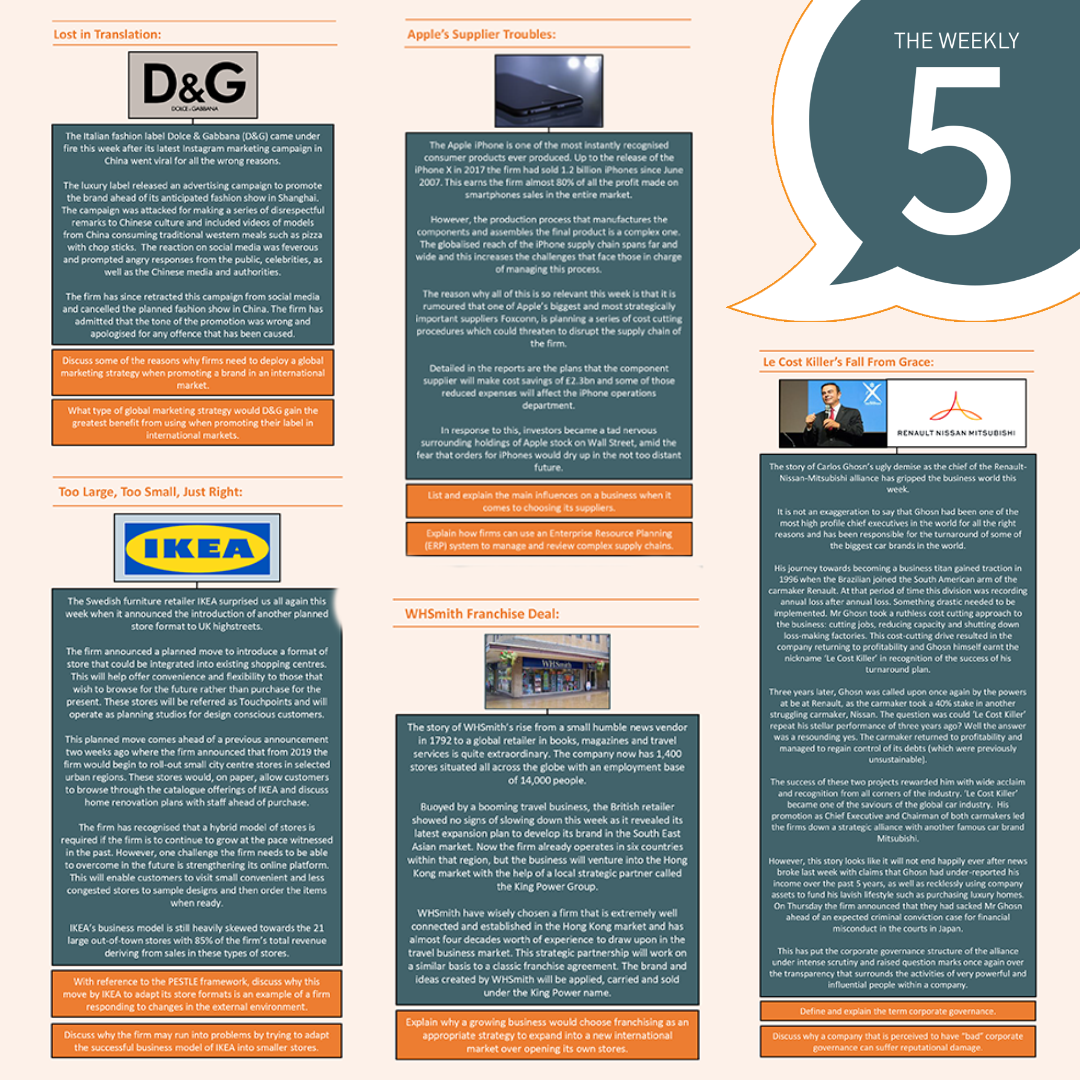 Today's Weekly 5 covers some of the top Business stories in the news this week.
We're looking at:
1. IKEA's plans for new format stores
2. Supply chain issues for Apple
3. The demise of Carlos Ghosn
4. WHSmith's international expansion plans
5. Dolce & Gabbana's marketing blunders
As always, we provide you with questions and discussion points for the classroom in the full PDF version, which can be downloaded here.
Here's Jack, with a more in-depth introduction to this week's stories.
Comments
No comments made yet. Be the first to submit a comment