The Economics Weekly 5 - 16th November 2018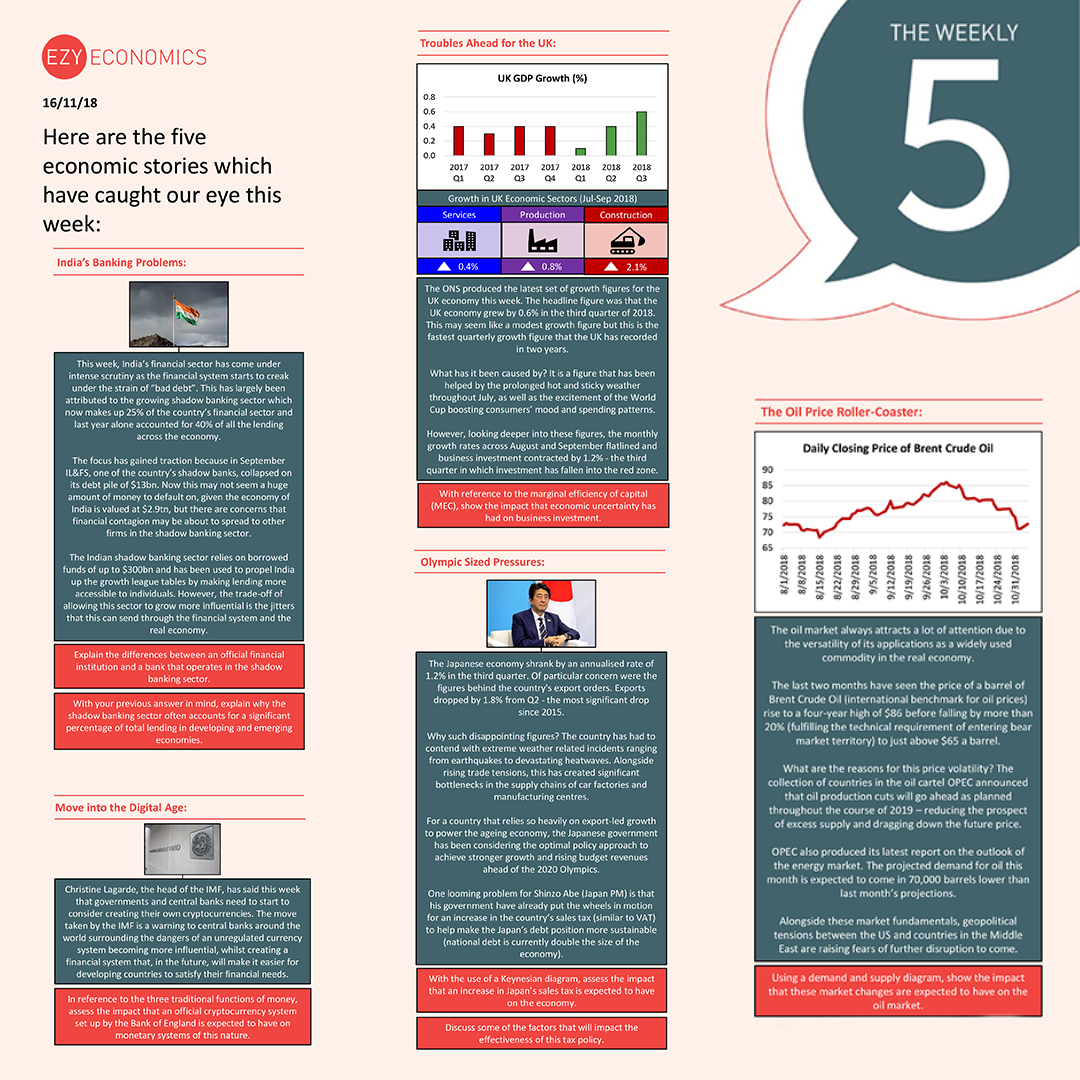 This week's Weekly 5 covers the following topics:
1. The rise and fall of oil prices
2. The latest UK economic growth figures
3. The shrinking Japanese economy
4. India's banking problems
5. The IMF position on cryptocurrencies
As always, we've included a selection of discussion points for use in class on a PDF document, which can be downloaded here.
Below, Jack introduces this week's topics in a little more detail:
Comments
No comments made yet. Be the first to submit a comment