The Economics Weekly 5 - 30th November 2018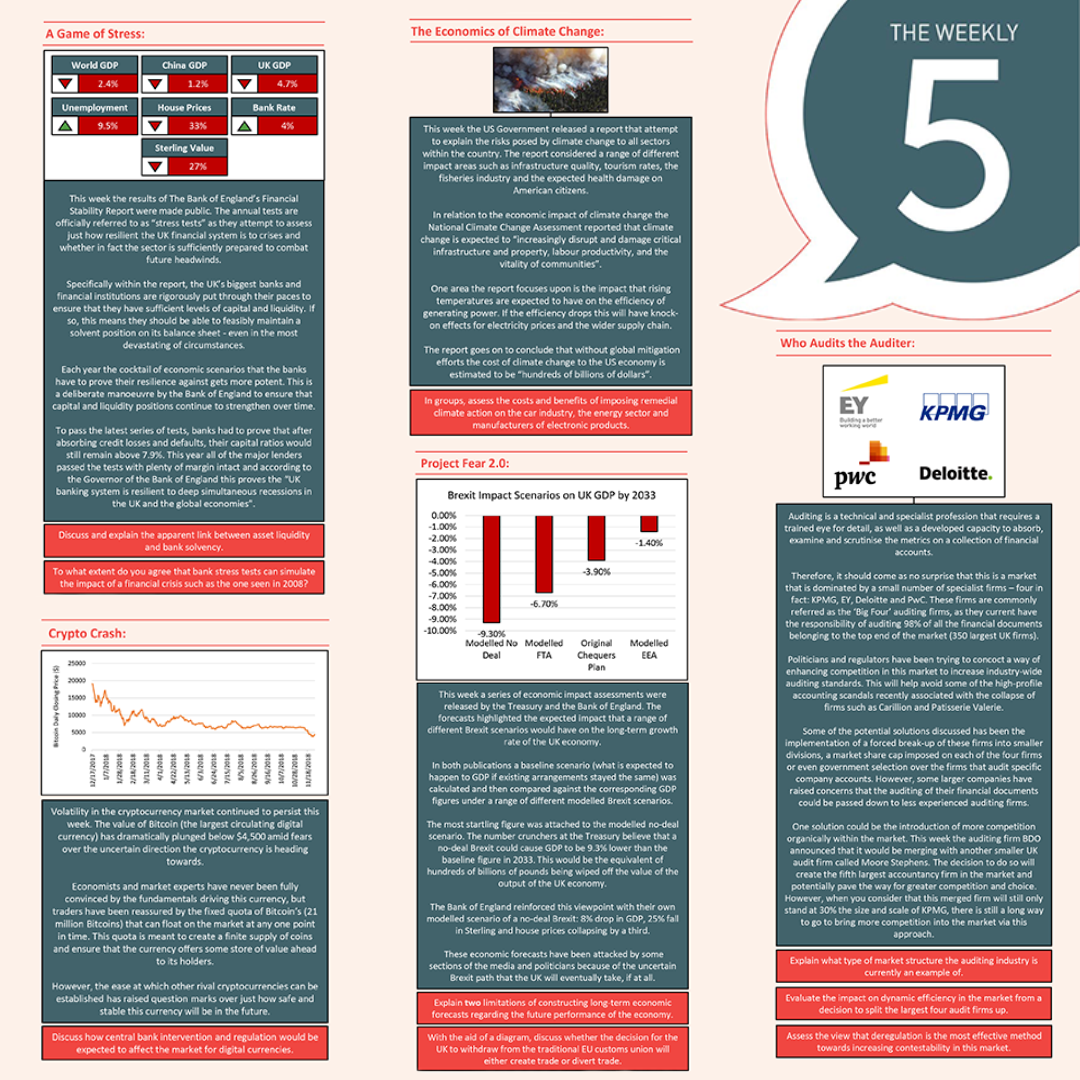 Welcome to this week's Weekly 5.
This week, we're focussing on the following stories:
1. Brexit forecasting
2. The Bank of England stress tests
3. The ups and downs of Bitcoin values
4. The Audit market
5. The climate change report
As always, we've prepared a free PDF of all of the stories, including questions an exercises for you and your students to apply their knowledge to current events.
Here's a more in-depth introduction to this week's topics:
Comments
No comments made yet. Be the first to submit a comment