Let tech help you make the tutoring revolution work for yourself and your students
If you run a tutoring business, are just starting one or are thinking about how you might be able to benefit from the tutoring revolution, it might be time to think like a business.
Scale your tutoring talent
Unless tutor businesses can find a way of scaling, there are only so many hours in the day. It is the same for any company providing personal one-to-one services. Without tech support that scales tutoring, working more hours will be the only way to scale one-to-one tutor time or de-scale the admin involved with tutoring (which will use up time in or outside of one-to-one sessions).
Tutors can leverage the value they provide if they work effectively with online solutions that facilitate independent work outside of one-to-one sessions:
Tutoring will achieve more activity.
More activity will accelerate progression be that due to:

more learning hours – independent work will provide strong support for one-to-one sessions
improved data support - a tutor with learning intel before a one-to-one session begins will almost certainly waste less time and achieve more.

An advanced digital platform will help tutees build up a permanent database that will leverage progression.
Parents (or the Government!) get better value as they get more than a one-to-one session.
Data from the activity will provide faster starts and support better-informed lessons.
Facilitate independent leanring
Although spending time with an adult expert helps,  the main value a tutor can add is to get students working independently in addition to one-to-one tutor time. Achieve this, and a tutor will know what tutees can and can't do, so they can start one-to-one sessions knowing where the problems lie and make more progress.
The only problem with this is that any independent work needs to be marked, and students need support when they do it. Tutors will overcome these issues if they work effectively with an appropriate automated solution. It isn't a case of man or machine; it is because a "tech-enabled" tutor will leverage their skills in all sorts of ways, and the data enablement will multiply the value they can add for their tutees by improving the productivity of one-to-one time.
Case Study - Learning Cabin
Learning Cabin is a London based tutor business that has worked with EzyEducation for over two years. Their experience highlights how EzyEducation can help tutors. In the last 12 months, Learning Cabin has used our KS4 maths and science courses to hit the Independent learning mark: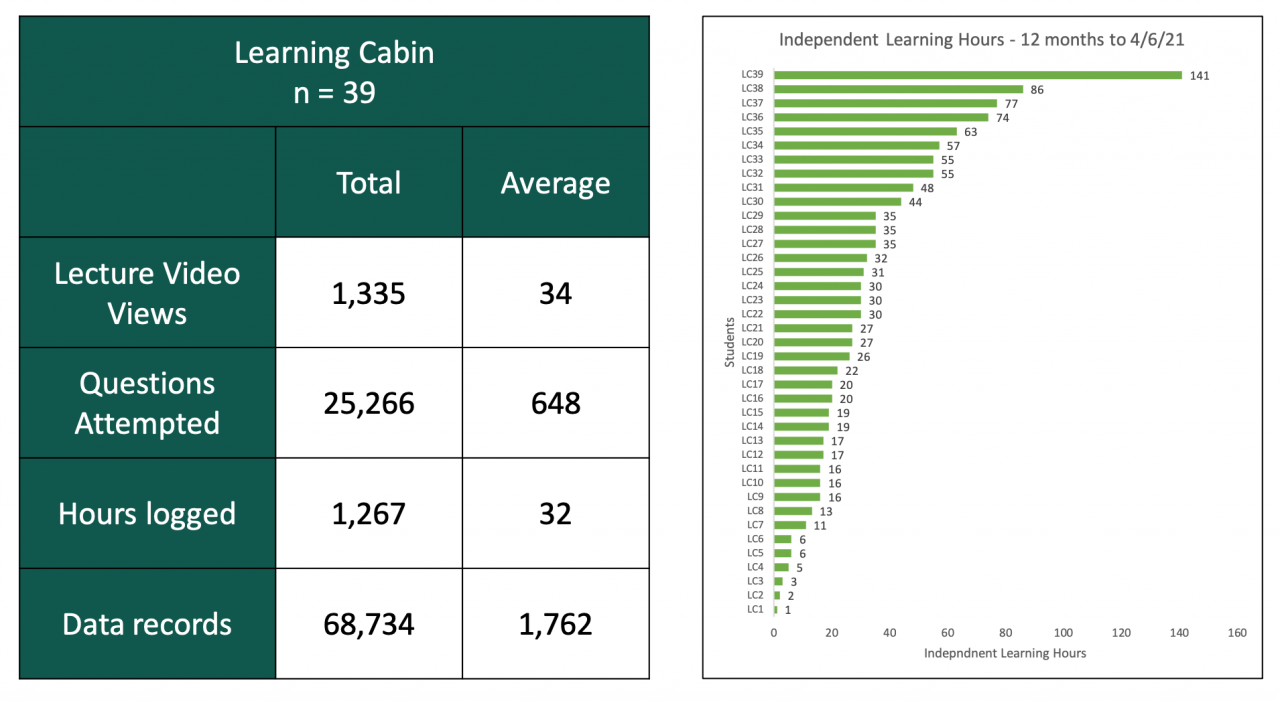 "We use the service to support homework and in one-to-one and one-to-six sessions. The digital footprint this creates adds a lot of value to the tutoring process. The beauty of it is that when students start to experience the automated support at hand, some respond by working way beyond the work we set."
David Tingle, Head of Operations, www.learningcabin.co.uk
This sort of activity needn't break the bank. Our pricing is highly accessible for tutors. In most cases, the financial impact can be nil or positive due to the conversion of PPA time into additional fee-generating one-to-one sessions.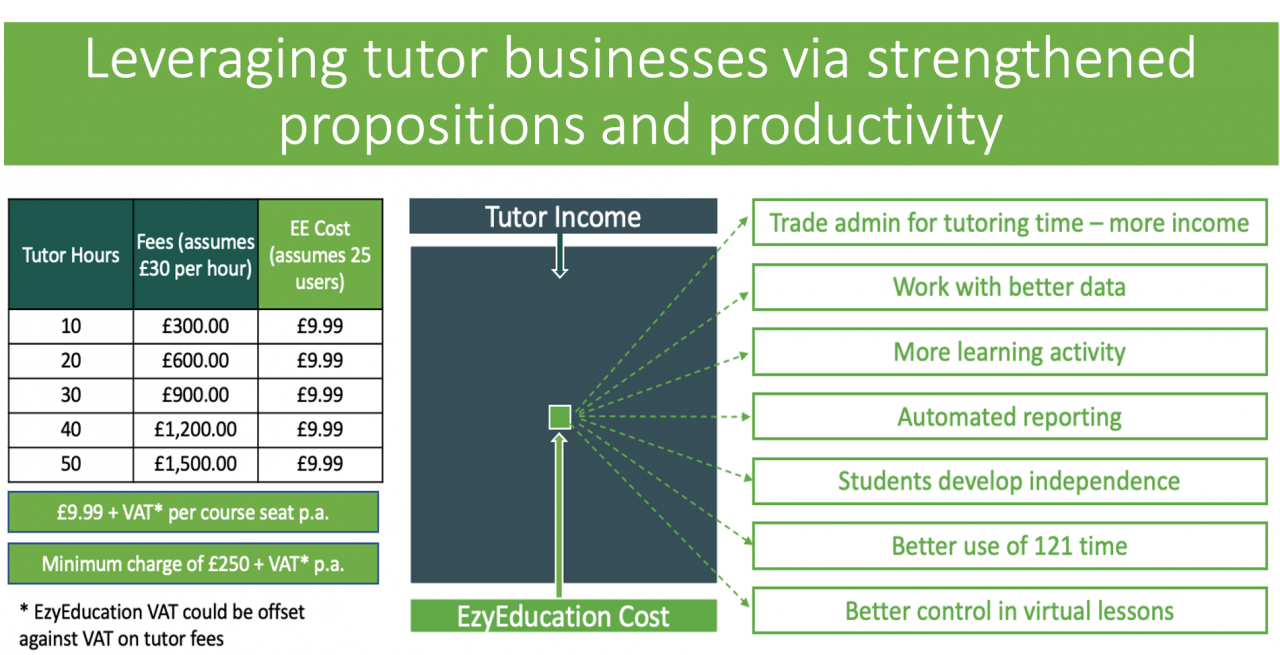 Comments
No comments made yet. Be the first to submit a comment