St Ambrose Barlow RC High School
KS4 – State Non-selective – St Ambrose Barlow RC High School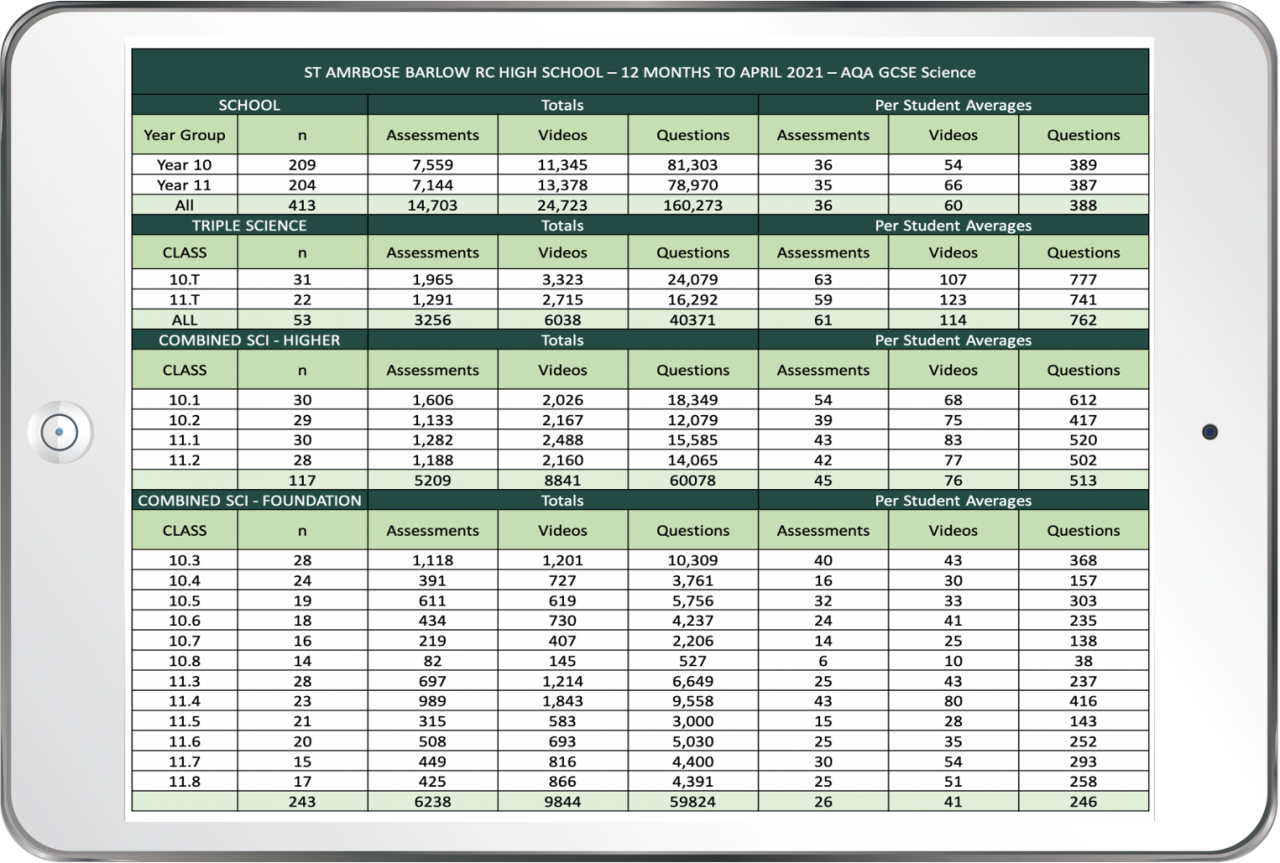 ​"EzyScience was initially purchased to support homework for our GCSE Science students. This was reasonably well embedded by the start of the period of school closures, and it has allowed students to work independently.
During the closures it became incredibly useful to support learning remotely and the ability to monitor student progress during live lessons significantly increased engagement.  Teachers delivered the content through live lessons and students would then complete assessments live and could be supported by their own teachers where this was required or use the question feedback videos.
What was really useful was the Question Level Analysis grids that allowed staff to identify areas of weakness that were common across the class and immediately provide feedback to improve understanding. One of the biggest advantages of EzyScience is the that every assessment is marked automatically, and students receive immediate feedback at the time through the support videos. Staff can then use the gained time to analyse the areas of weakness and focus on the subject areas to work on".
Nick Irwin, Head of Science
Comments
No comments made yet. Be the first to submit a comment