All users now have access to a number of enhancements to the existing infrastructure. These are important steps forward for EZ education we hope that you would appreciate the benefits of this progression in the coming months ahead. The key benefits are:
The LZ landing page and course pages have been reviewed to help introduce the new functionality and reduce page content. Part of this includes the removal of the Assignment Hub extract at the bottom of the Landing Page. There is now single click access to the Assignment Hub (left menu or bottom of main landing page) which has been assigned a new icon.

Students and the teachers can now upload folders into each unit so that it is possible to access all learning activities (paper and digital) within a single location. This presents some clear t

ime-saving opportunities for students and their teachers.

A notes pad that will be available within each unit which will provide students with the opportunity to create, save and import these into unit folders.

Teachers will be able to hold their own resources within the course. This may make them easier for the students to access.  An increasing range of free pdf resources will be made available within each unit.

Teachers will also have access to each student's folders.

The set up will ensure that additional activities open in a new browser tab so that students can easily move between tabs and multi task. 

Students will now have immediate access to their grade book via a conveniently placed link within each unit. 
New Assignment Hub icon:

The images below illustrate the new functionality, how it connects and how the experience varies between user profiles.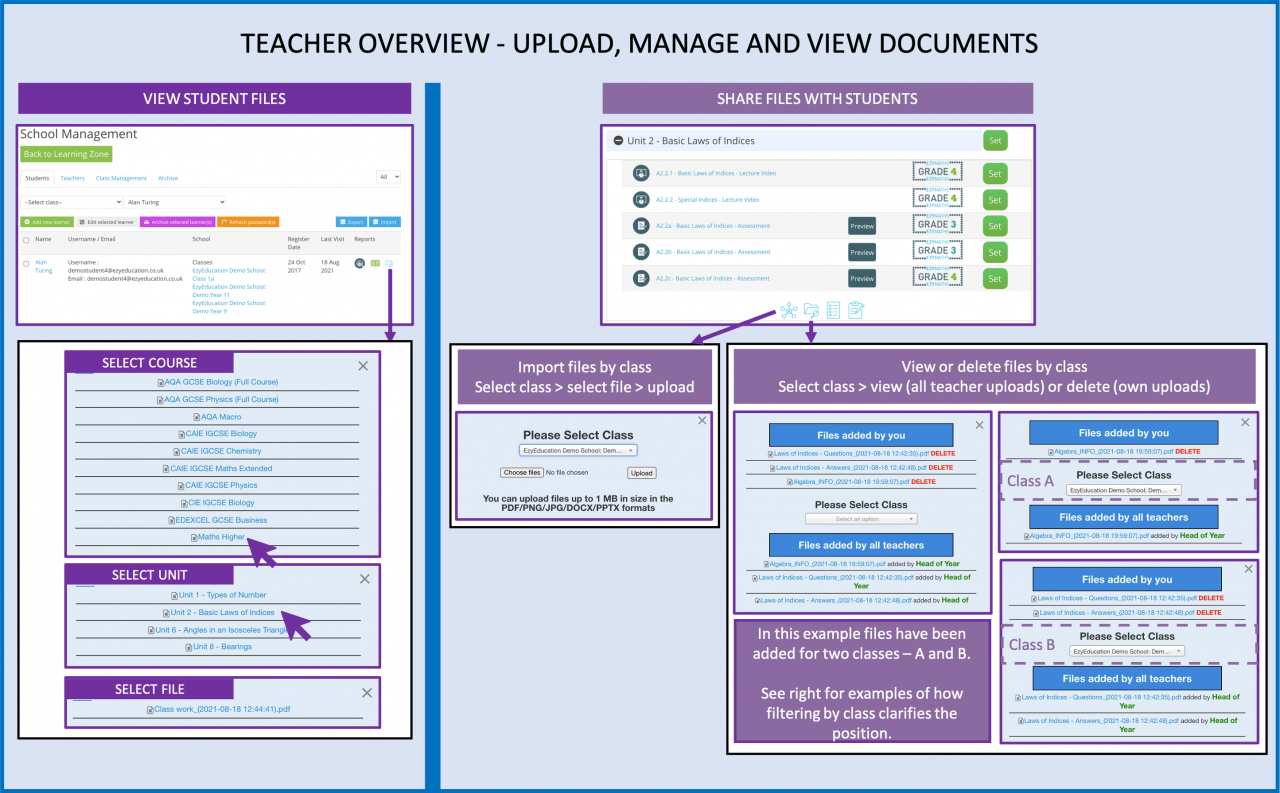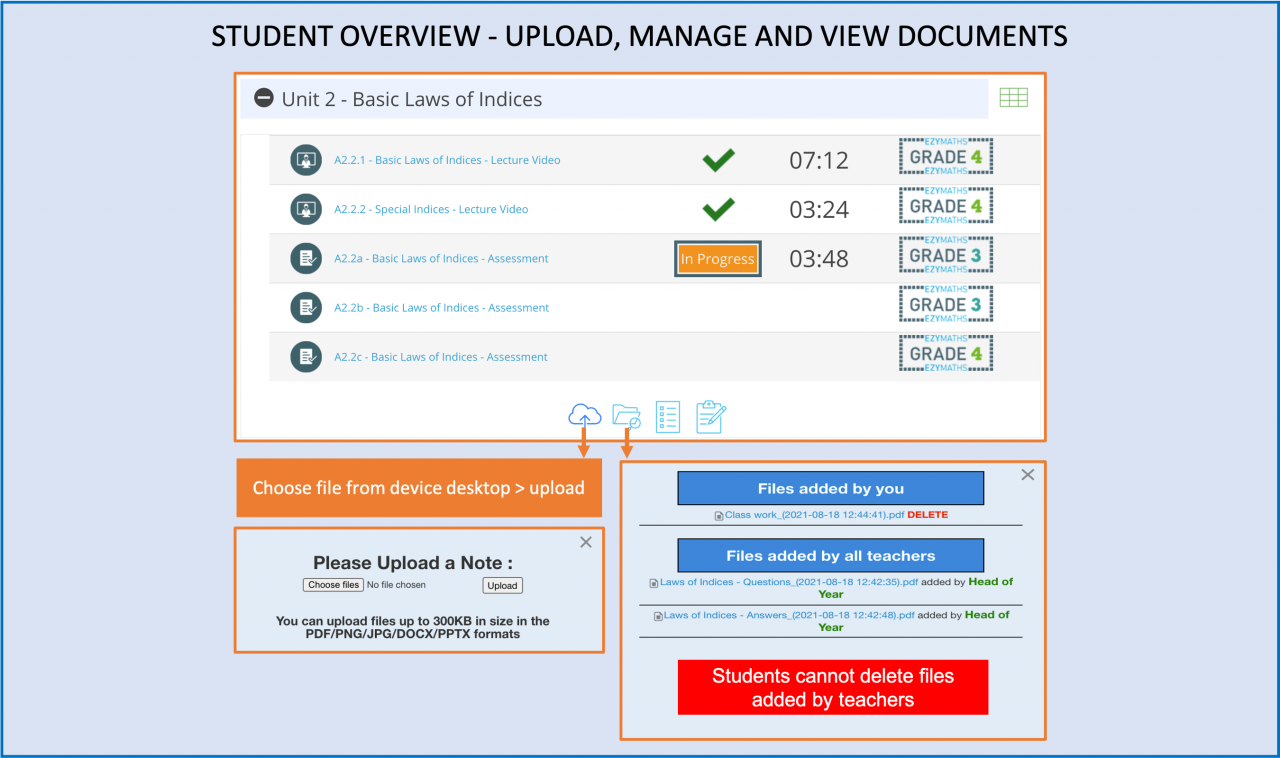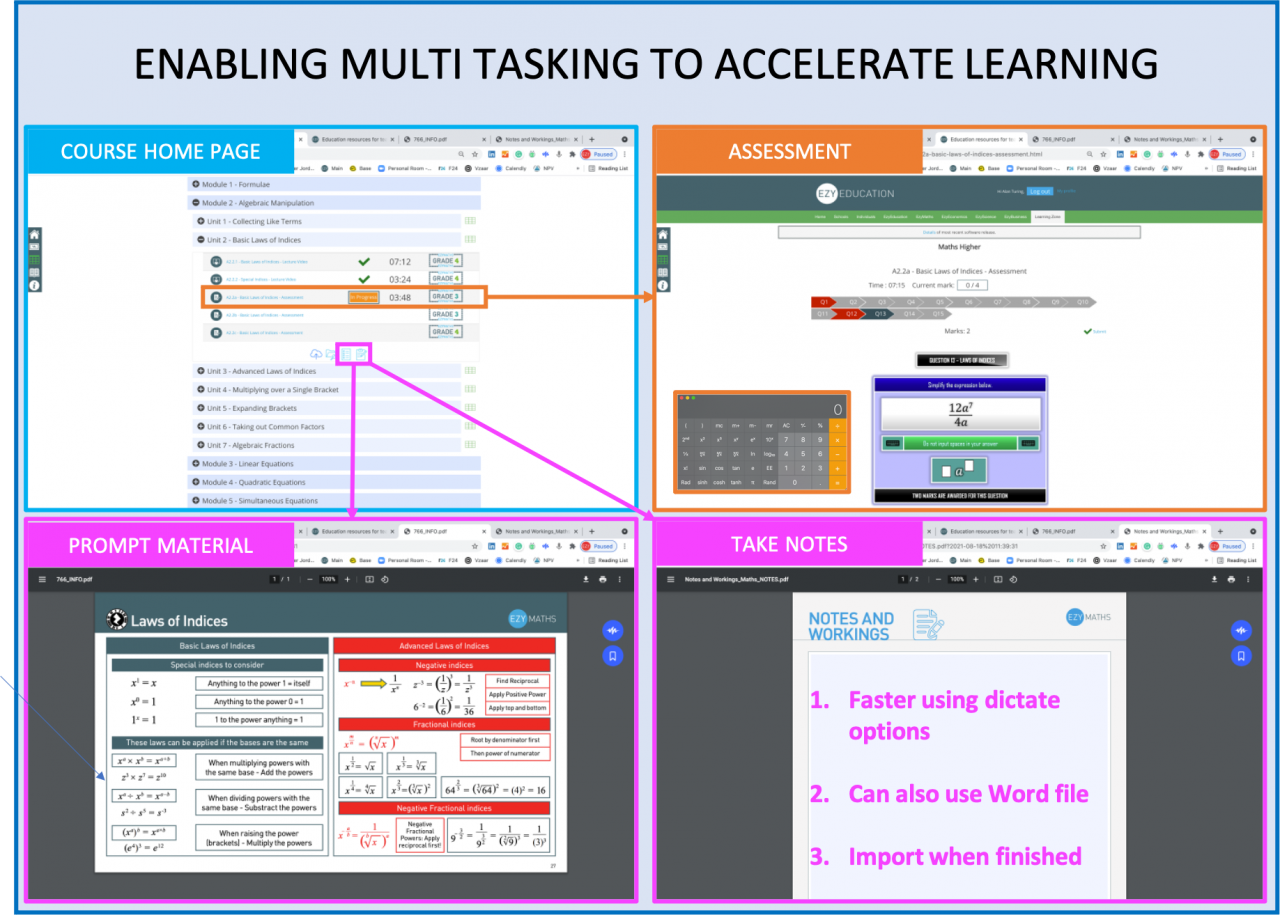 One aspect that has become clear as we have developed and tested these changes, is that there are opportunities to provide more effective support for young people. If you consider the next approach it should be clear that using a smart phone to support note taking might make a huge difference for some if not all students. For no other reason than it is possible to dictate without losing focus from the content if eyes need to support hands that are either keying or writing or without having to alternate between content and note taking. Pause a video and refer to the content while you say what you see via dictation has to be more efficient!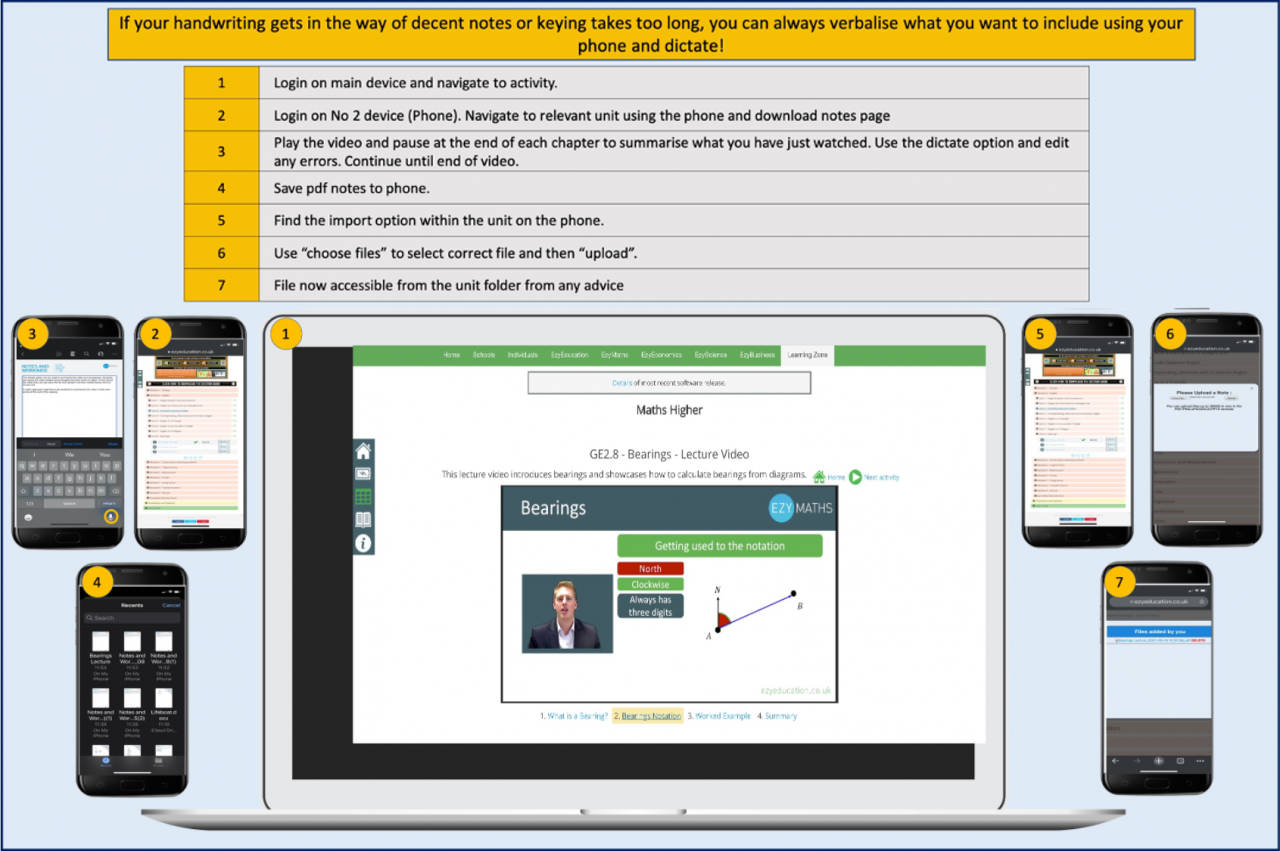 Based on our summer development experience the following tips are worth sharing with students. 
Login and click on the icons at the top of the landing page and read the pop up tips.
Make sure your students become acquainted and confident with dictation tools - available on just about every device. Guaranteed to accelerate learning activities.
Run some sessions where students can experiment with file uploads. For example:

Open a word file, dictate, edit output, save and import into a unit folder.
Use some hand written class work/notes, take a photo and import image into the relevant unit folder.
Handwritten is of course important but it is fare better to develop that alongside essay skills rather than to take notes. Speed up notes with dictation to create more time for essay development. 
August 2021
Comments
No comments made yet. Be the first to submit a comment