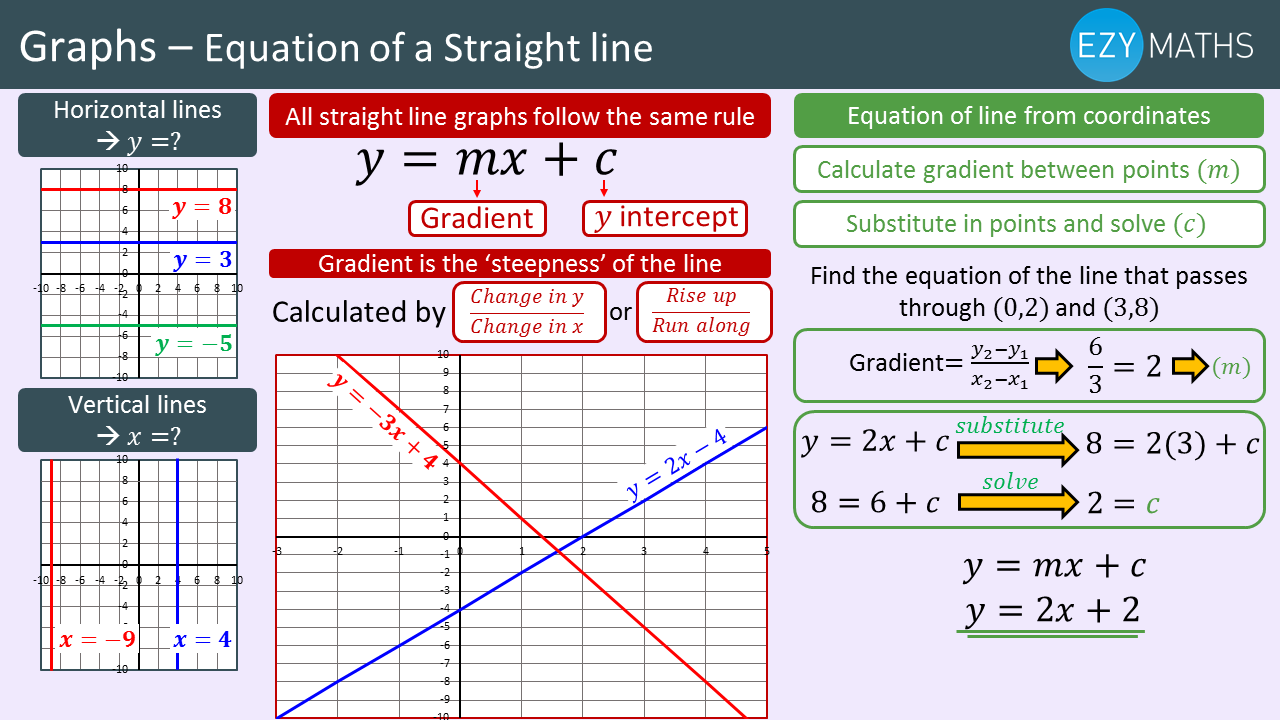 Today we are looking the Equation of a straight line. Before we move onto the more complex straight line graphs, we must understand the equations of horizontal and vertical lines.
A horizontal line has the equation y =? where ? is the point the line crosses the y-axis. A vertical line has the equation x =? where ? is the point where the line crosses the x-axis.
All straight line graphs follow the general rule y = mx+c where m is the gradient (steepness) of the line and c is the y-intercept. You will need to be able to calculate gradients effectively and substitute into the general rule to find the y-intecept if you are given some coordinate points.