EzyMaths Snapshots - Augmented Reality Brings Maths to Life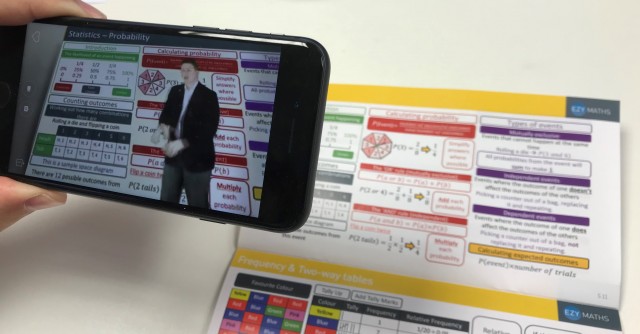 Introduce the magic of augmented reality into your classroom with our EzyMaths Snapshots! Pocket-sized booklets covering the entire GCSE (9-1) syllabus.
Every page acts as a brilliantly-laid out prompt sheet, providing students with a quick reminder of the key concepts and processes for that topic.
If students need some back-up, that is where the augmented reality kicks in. They can simply hover their phone or tablet over the booklet and a snappy explanation video 'pops' out of the page! 
There is quite an exciting 'wow' moment when students see the videos 'jumping' out of the page for the first time!
Students & Parents
You can purchase individual sets of the snapshots at a cost of £14.99 via our Amazon listing by clicking here.
UK Teachers & Schools
Comments
No comments made yet. Be the first to submit a comment