Countdown to Exams - Day 10 - Formulae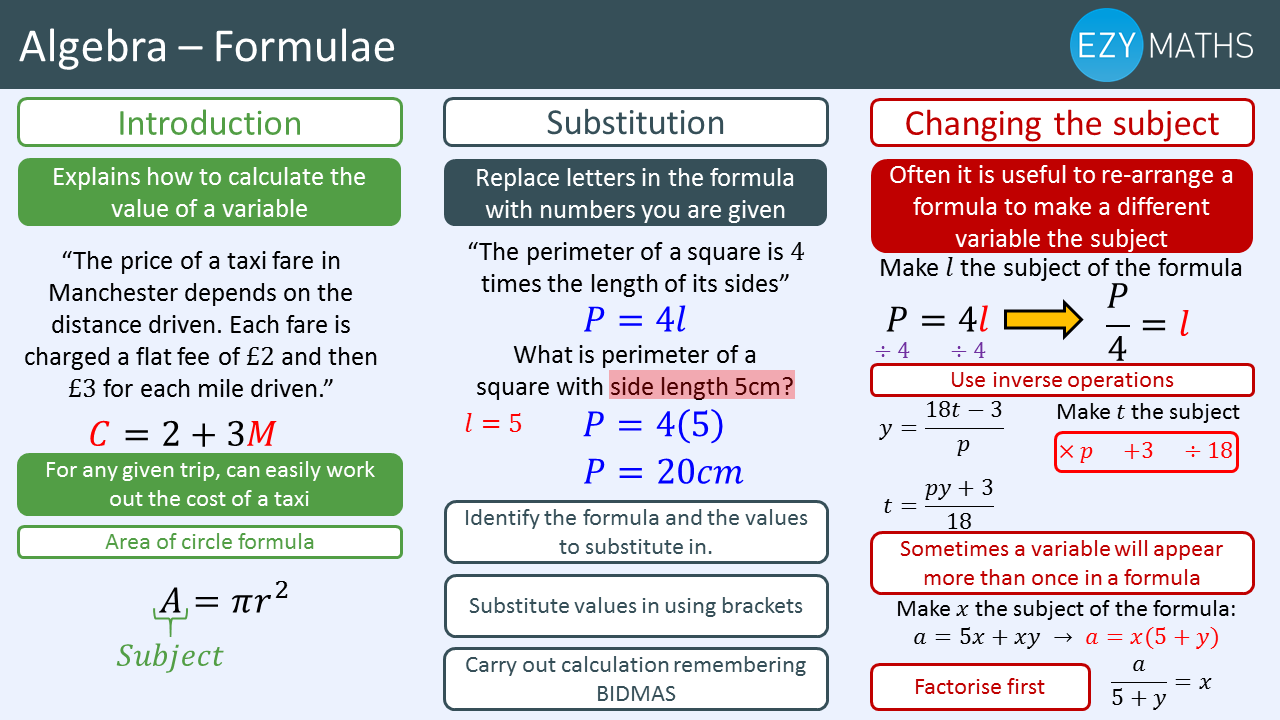 Today we take a look at Formulae. There are many strands to Formulae that you need to be comfortable with. We take a look at creating a formula from some information given, paying particular attention to the operations that are involved.
You will be required to memorise formulae to help you solve problems and being able to substitute into a formula accurately is important in order to secure the right answer and marks.
There will be times that you will have to manipulate and rearrange the formula in order to work something else out. This is called changing the subject and is also the last thing we cover in this topic.
In this video, Matt will guide you through Formulae, from creation to rearranging.
EzyMaths is the ultimate online GCSE Maths support service. Schools can enjoy a free 30-day trial to see for themselves how EzyMaths can support their teaching and help their students achieve better grades.
Related Posts
Comments
1 Seriously good site, excellent presentations. Like it