Countdown to Exams - Day 23 - Histograms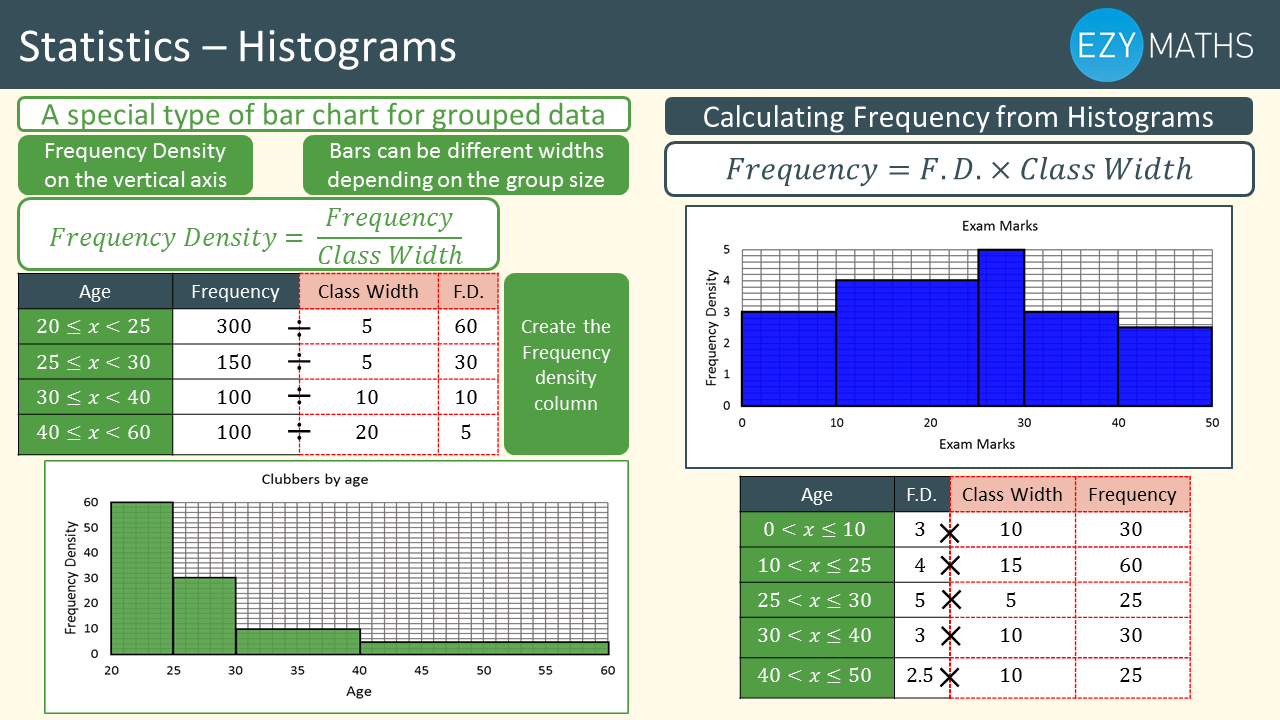 On day 23, our focus is on Histograms which is a special 'Bar' chart for grouped data and will often have different widths. Beware the trap that the y axis is NOT frequency but should be labelled frequency density. The formula for calculating frequency density is covered in this snapshot and you may need to create extra columns in order to calculate this.
By rearranging the formula, you can calculate the frequency of each bar by multiplying frequency density by the bar width. This will help to fill in an incomplete data table.
In the video below, Matt will guide you through histograms and how to calculate the relevant information requires to construct the histogram or complete the table.
EzyMaths is the ultimate online GCSE Maths support service. Schools can enjoy a free 30-day trial to see for themselves how EzyMaths can support their teaching and help their students achieve better grades.
Related Posts
Comments
No comments made yet. Be the first to submit a comment