EzyScience Snapshots - Augmented Reality Brings Science to Life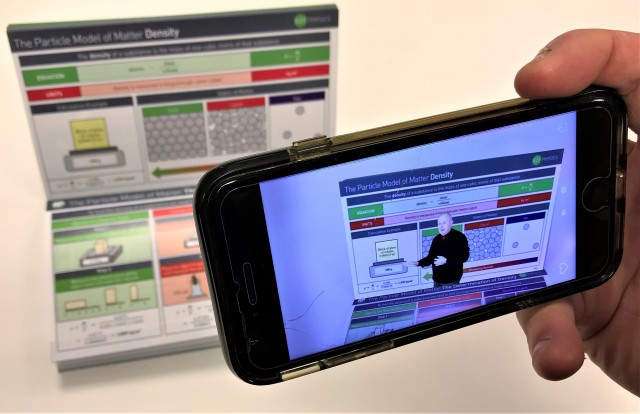 EzyScience GCSE snapshots are here and available!
Our augmented reality snapshots are pocket-sized booklets which cover the entire syllabus. Every page acts as a brilliantly-laid out prompt sheet, providing students with a quick reminder of the key concepts and processes for that topic.
If students need some back-up, that is where the augmented reality kicks in. They can simply hover their phone or tablet over the booklet and a snappy explanation video 'pops' out of the page! 
There is quite an exciting 'wow' moment when students see the videos 'jumping' out of the page for the first time!
We currently have versions available for the AQA (9-1) specifications, but EDEXCEL & EDEXCEL IGCSE will be available shortly.
Schools can purchase them at a cost of £3 each, or £7 for a set of booklets for all 3 sciences.
UK Teachers & Schools can request a free sample set to be sent to them in the post.
Comments
No comments made yet. Be the first to submit a comment