Upgrade your Science lecture presentations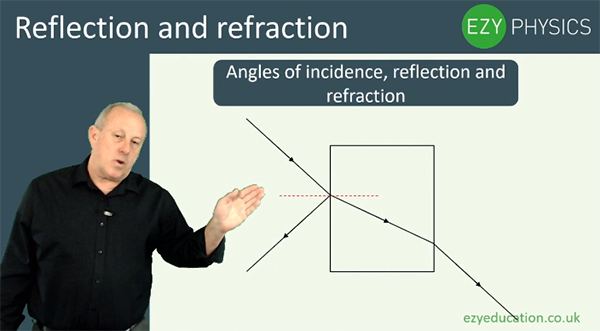 Every single specification topic is covered by both lecture videos and formative assessments within the EzyScience GCSE course. We've ensured that we create top quality Lecture Videos by using our own purpose-built green-screen filming studios, and using a real school lab environment to film the required practicals. The technology provides the basis for an engaging and immersive watching and learning experience for students.
Furthermore, we focus on keeping our lecture videos short. Student attention rapidly drops off when required to watch long videos. As a result, we place a really large focus on keeping our videos below 12 minutes, wherever possible.
Where we can, we've also created the required practical experiments so that they don't require any of the specialist equipment that may be suggested in exam board supporting documents.
Manage Your Students' Watching Habits
There are undoubtedly many great science resources available online, through websites like YouTube and Vimeo. The problem is that there is no way to monitor student activity on these sites, and teachers cannot be sure that students have watched a suggested clip. With EzyScience, information on who has, and importantly who hasn't watched a lecture video is easily accessible, with the click of a button. Use this information to set expectations within your class early on and your students will soon learn that there is no hiding place!
Every Video Backed Up By Formative Assessment
Every single one of the EzyScience GCSE Lecture Videos is backed up by a meaningful formative assessment. It performs its summative duties of informing you about how confident your students are on a given topic. However, the key is that it doubles down on the learning experience of the lecture video by providing a truly formative experience. Read more about how it achieves this here.
Take a look at a couple of our sample lecture videos here:
P.s. We are currently in the process of rolling out our new "chapteriser" feature gradually to all of our videos.
Want to find out more about EzyScience? Fill out our enquiry form to arrange a demonstration at your school!
Comments
No comments made yet. Be the first to submit a comment