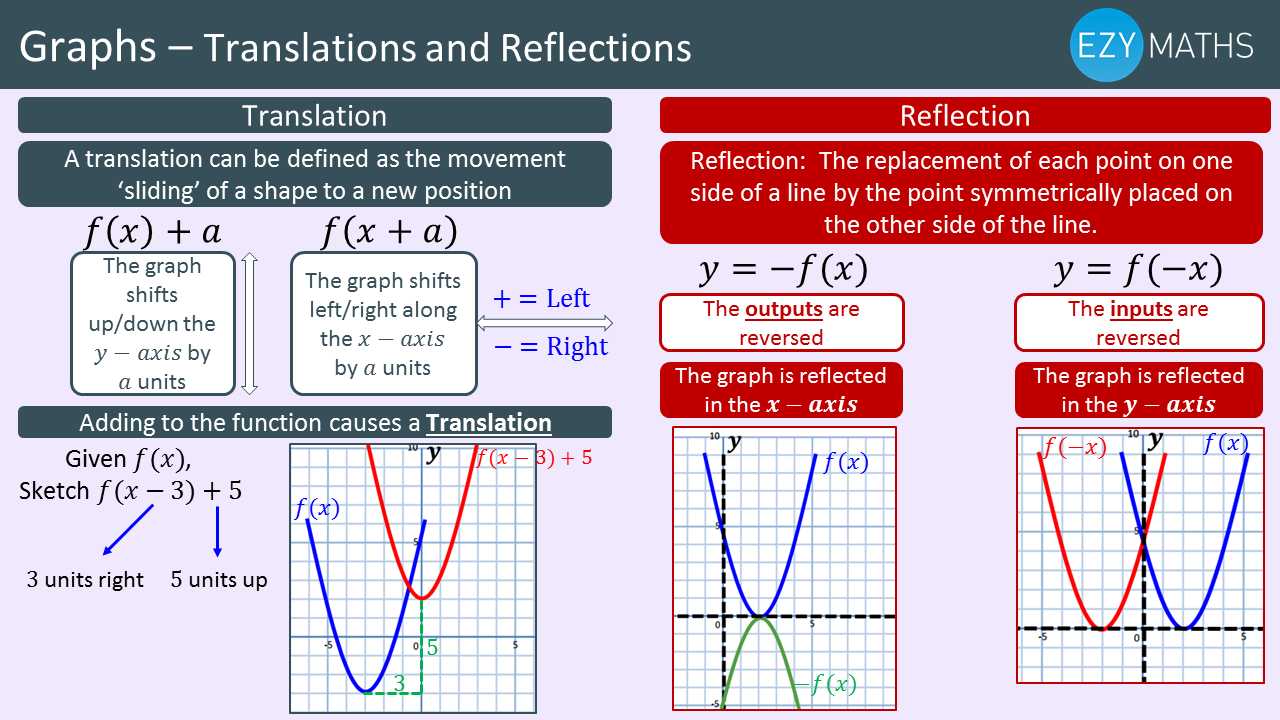 Today's focus in our countdown to exams is the topic of Translations and reflections of graphs. You will be given a function (graph) and be asked to manipulate the function and sketch a new graph sometimes labelling the key points on the graphs. Starting with translations, when you add to the function f(x)+a or f(x+a), this causes the graph to move up/down or left/right.
f(x)+a is a movement up/down by a units. f(x+a) is a movement left/right by a units (+=left, -=right).
Reflections are caused by making the function negative or the variable negative.
-f(x) is a reflection in the x axis (the outputs are reversed). f(-x) is a reflection in the y axis (the inputs are reversed)